SKINCARE
How To Cope With Allergy Prone Skin
6 May 2018
Allergy prone skin is no joke – we explain why your eyes and face could be itching and how to cope.
You may not realize you suffer from allergy-prone skin. But if itchy eyes, red, itchy cheeks, and a scratchy forehead are driving you mad, it could be the cause.
---
Allergy Prone Skin – A Vicious Cycle
58% of UK women have sensitive skin – over half of us! The most common irritants are pollen and pollution, especially during spring and summer. Here's the bad news: once your body takes on irritants, you release histamines to fight them; what do they do? Increase inflammation. And at night, production of histamines increases. So instead of healing as you sleep, inflammation gets worse and your skin wakes up weaker. And the vicious cycle starts all over again. Now for the good news: with the right approach, you can soothe and strengthen skin and avoid symptoms.
---
Allergy Prone Skin – Why Your Eyelids Itch
Itchy eyes are a common problem, but having sore skin around them can feel like a nightmare. Red, flaky, itchy eyes are painful and damaging to your self-esteem. Most of us wipe our eyes 50 times a day, but anyone with sore eyes will wipe around 150 times. You can imagine how much worse that makes things! The skin around the eyes is thin, so irritants get through quicker. There are 3 times more cells around the eye responsible for allergic reactions. And 50% more nerve fibres around the eyes than on the cheeks and forehead.
---
Allergy Prone Skin – How To Cope
Here's the good part – we've picked hero products that also get the thumbs up from Dermatologists. These will cope with the itching, soothe, add hydration and create a strong, healthy skin. And if you feel your skin beginning to itch during the day, then mist with VICHY Mineralising Thermal Spray Water for instant relief.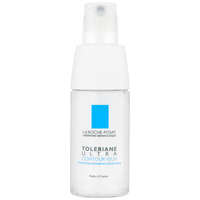 EYES: Toleriane Ultra Eye Contour
A non-oil fluid that hydrates and soothes eyes, and suitable for hayfever, eczema and allergies. Toleriane Ultra is hermetically sealed inside a bag and no air can get in when you pump out the product. It's the most hygienic way to dispense a product and perfect for sore, irritated eyes. Ultra Eye Contour also contains caffeine, to reduce puffiness around the eye.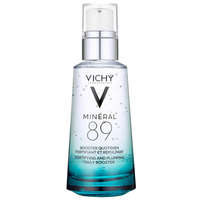 FACE: Mineral 89 and Toleriane Ultra
We're huge fans of Mineral 89 here at allbeauty. The formula contains 89% mineralizing water, with natural origin hyaluronic acid. Think of it as your skin's foundation – a soothing, prepping base that creates ph-balanced, hydrated skin, with a healthy skin barrier. Combine with Toleriane Ultra face cream for the ultimate moisturising routine. Apply morning and night, all over the face and around the eyes.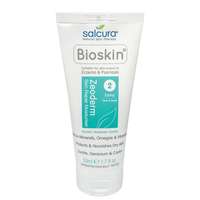 FACE & BODY: Salcura Skincare
We've personally used Salcura skincare here at allbeauty (it saved our Beauty Editor from a nasty case of Perioral Dermatitis) so we know just how good it is. And it's great for the whole family. But if you suffer from eczema, psoriasis or dermatitis, it's a real winner. With products for face and body, including cleanser and shampoo, it contains no nasties and uses many natural ingredients. We love Zeoderm moisturiser for extra-itchy difficult conditions, especially on the face.