INSPIRATION
Estée Lauder Biography | all about the business icon
30 June 2017
Our Estée Lauder biography reveals the story behind the incredible entrepeneur behind Aramis, Clinique and the famous Lauder brand.
Estée Lauder was born Josephine Ester (Estée) Mentzer in New York to a Hungarian mother and a Czechoslovakian father who owned a hardware store where Estée would indulge her creative side rearranging the window displays. But her actual age? A complete secret that Estée refused to reveal, citing instead a woman's 'glow' as her real essence of beauty.
From an early age, Estée was influenced by her mother who applied cream to her hands and face daily and instilled into her daughter the need to have beautiful, smooth hands, that belied her age.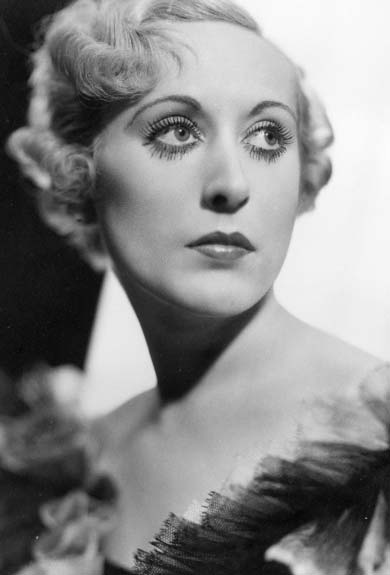 Initially, a career on the stage beckoned for Estée and she performed in theatre in New York, with her son Leonard regularly attending rehearsals. However, eventually, the lure of the beauty industry was too strong for her to resist.
I wanted to see my name in lights, but I was willing to settle for my name on a jar.
Whilst holidaying on Mohegan Lake, Estée met her future husband Joseph Lauder. They married in 1930 on which occasion Estée wore lipstick for the very first time. They remained married until Joseph's death in 1982.
Estée's uncle John was a chemist and it was he who taught young Estée not to use harsh soap on her face but instead to cleanse with oils. He also created his very own face cream unlike anything around at that time, which Estée called his 'Super Rich All Purpose Cream'. She later recalled:
It was a preciously velvety cream, this potion, one that magically made you sweetly scented, made your face feel like spun silk, made any passing imperfections be gone by evening
Beginning with just four beauty products in 1946 (Cleansing Oil, Skin Lotion, Super Rich All Purpose Creme, and Creme Pack), created in her Uncle's laboratory, Estée Lauder sold to beauty shops, resorts, salons, friends – anywhere she could! By 1948 her products were appearing in Saks Fifth Avenue and by 1960 they were appearing in Harrods. In 1953 she created Youth Dew, her first fragrance, which her customers used in a novel way – instead of applying to their skin, they dropped the scent into their bath. In its first year, Youth Dew sold 50,000 bottles and by 1984 had sold 150 million bottles! Aramis followed in 1964 and Clinique in 1968, with the company later acquiring MAC, Bobbi Brown, La Mer, Smashbox, Bumble and bumble, Tom Ford Cosmetics, GLAMGLOW and many many more!
I never dreamed about success, I worked for it.
During her lifetime Estée was the first woman to receive the Chevalier Commendation and was the only woman named in Time Magazine's '20 most influential business geniuses of the 20th century' – an incredible achievement in a male-dominated era. She was also the creator of the gift with purchase!
Estée Lauder died in 2004 at the age of 95 (or 97!) at her home in New York, but her legacy continues to thrive.