INGREDIENTS
Vitamin C
31 May 2020
Who among us doesn't want brighter, younger and more radiant skin?
Vitamin C's importance as a must-have beauty ingredient cannot be understated. With some of Instagram's top dermatologists citing the ingredient as a necessity in everyone's skin care regime, its popularity shows no signs of abating – and there's multiple reasons why.
Do you have a specific skin issue you want help with? There's a good chance Vitamin C's famed multi-tasking ability will help. This staple ingredient can be found in everything: from cleansers to serums to moisturizers and masks – and even shampoo and conditioner too. In fact, not many ingredients are as hard working as Vitamin C!
---
What is Vitamin C?
When we hear Vitamin C, certainly 'superfood' and images of sun-drenched oranges come to mind. But, it's so much more than that!
Vitamin C is an essential nutrient found naturally in certain foods including fruits (particularly citrus), green vegetables and tomatoes. As Harvard Health tell us, it is an important nutrient that is necessary for bone structure, iron absorption, skin integrity, and immune function. In fact, Vitamin C is so important as part of a healthy diet, even sailors in the 18th century carried large supplies of citrus fruits on board to stave off scurvy.
Not only that, clinical studies have demonstrated the wide-ranging benefits of this potent antioxidant when applied to the skin – many using L'ascorbic acid, a form of Vitamin C. Along with Vitamin A and SPF, Vitamin C forms part of the beauty industry's 'magic three' – scientifically proven ingredients that have a transformative effect on your skin.
Who doesn't want to use an ingredient that actually works?
---
How Does It Work?
Being a potent antioxidant, Vitamin C neutralizes free radicals, reducing damage from aggressors such as UV light and pollution. As a reminder of why antioxidants are such hot ingredients, think of what happens to an apple when you cut it in half and leave it– that 'browning' is oxidation, which antioxidants help to neutralize.
Incredibly, the benefits of Vitamin C are not just limited to its antioxidant status – it also stimulates collagen production, giving skin additional support. For those of us seeking anti-aging effects, Vitamin C also helps to improve the skin's texture and its quality. If you suffer with inflammation, it can also help with this too.
As if having an anti-aging, anti-inflammatory and antioxidant effect on the skin was not enough, Vitamin C also plays a role as an anti-pigmentation agent. Essentially, it inhibits an enzyme called tyrosinase, decreasing dark spots and hyperpigmentation.
---
Who Can Benefit From Using Vitamin C?
Vitamin C's multi-tasking abilities make it a super ingredient in skincare products aimed to treat many skincare concerns. Do you want to prevent damage from free radicals? Suffer from inflammation? Need an added boost of collagen? Want to reduce dark spots and hyper-pigmentation? Vitamin C is the one for you!
What do the experts say? Countless skincare specialists champion its numerous benefits, telling us that it's the most important ingredient in a skincare regime, after SPF. That's high praise indeed. It's also considered to be well-tolerated by the skin so can be used more easily than other skincare ingredients.
Vitamin C is rightly the hero ingredient that it's claimed to be. A proven lifesaver I'm sure many of us are in need of!
---
What Products Contain Vitamin C?
Serums
One of the easiest ways to incorporate this must-have ingredient is by adding a serum to your skincare regime. This means that it is applied directly to the skin and left to work its magic.
REN Clean Skincare Face Radiance Perfection Serum
This multi-function serum is designed to revive the skin by noticeably enhance its tone and leave skin looking fresh, even and radiant.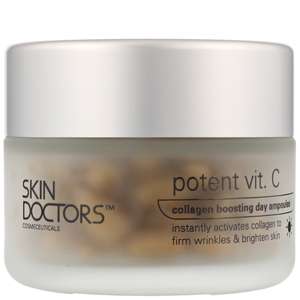 Skin Doctors Potent Vit. C Day Ampoules
In an easy to apply capsule, this concentrated Vitamin C formula helps to brighten the skin and protect against damage from free radicals.
---
Moisturisers
Buying a moisturiser with added Vitamin C is another way to introduce this potent antioxidant into your beauty routine. Choose between a moisturiser infused with Vitamin C or a booster which can be added to your current favourite lotion – the choice is ultimately yours.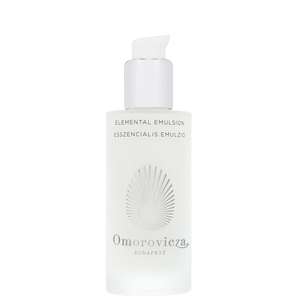 Omorovicza Budapest Moisturisers Elemental Emulsion
A lightweight formula containing a Vitamin C derivative to provide lasting moisture as well as even the skin's tone.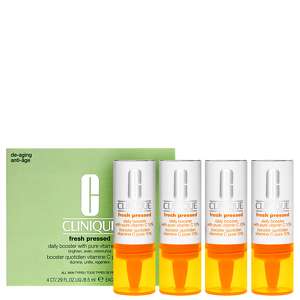 Clinique Fresh Pressed Daily Booster with Pure Vitamin C 10%
For a daily dose of Vitamin C that can be conveniently added to your moisturiser, try Clinique's Fresh Pressed Daily Booster – with 10% strength.
---
Cleansers
Don't want to add an extra step in your current skincare regime? Perhaps swapping your morning cleanser for one containing an extra punch of Vitamin C is for you.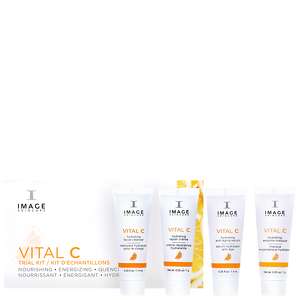 IMAGE Skincare Vital C Hydrating Facial Cleanser (included in the IMAGE Skincare Vital C Travel Kit)
This gentle cleanser contains vitamins and antioxidants, including Vitamin C, to improve skin texture and tone.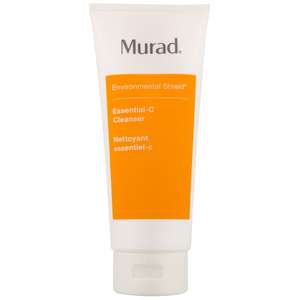 Murad Environmental Shield Essential-C Cleanser
Part of the popular Environmental Shield range, this cleanser contains Vitamin C, along with Vitamin A and E, to protect skin from free-radical damage.
---
Body Creams
Have you ever actually looked at the ingredients in your body cream? We spend time covering our bodies in lotion to smooth and nourish the skin, but does it contain ingredients that actually work? Now is the perfect time to consider adding some of that potent Vitamin C.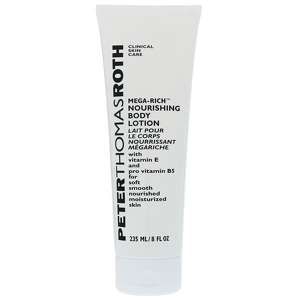 Peter Thomas Roth Mega-Rich Body Lotion
This body lotion contains Vitamin C as well as nourishing Vitamin E and B5 to leave skin soft and supple.
---
Hair Treatments
Don't want to leave the power of Vitamin C out of your hair routine either? Try a hair mask which combines this essential antioxidant.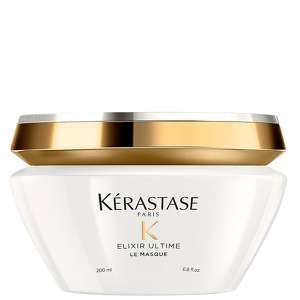 Kérastase Elixir Ultime Masque Treatment
This mask restores hair, leaving it nourished, soft and shiny. Infused with Vitamins C, D and Omega 9, hair is left healthier and repaired.
---
Dietary Supplement
If you're looking to increase your intake of Vitamin C, look for supplements containing this key nutrient.
Vitabiotics Perfectil Platinum
These supplements include Vitamin C, as well as a host of other nutrients to contribute to skin radiance.
---
Was this helpful? If so, you can view all of our Vitamin C products and read similar articles at allbeauty.com/Ingredients